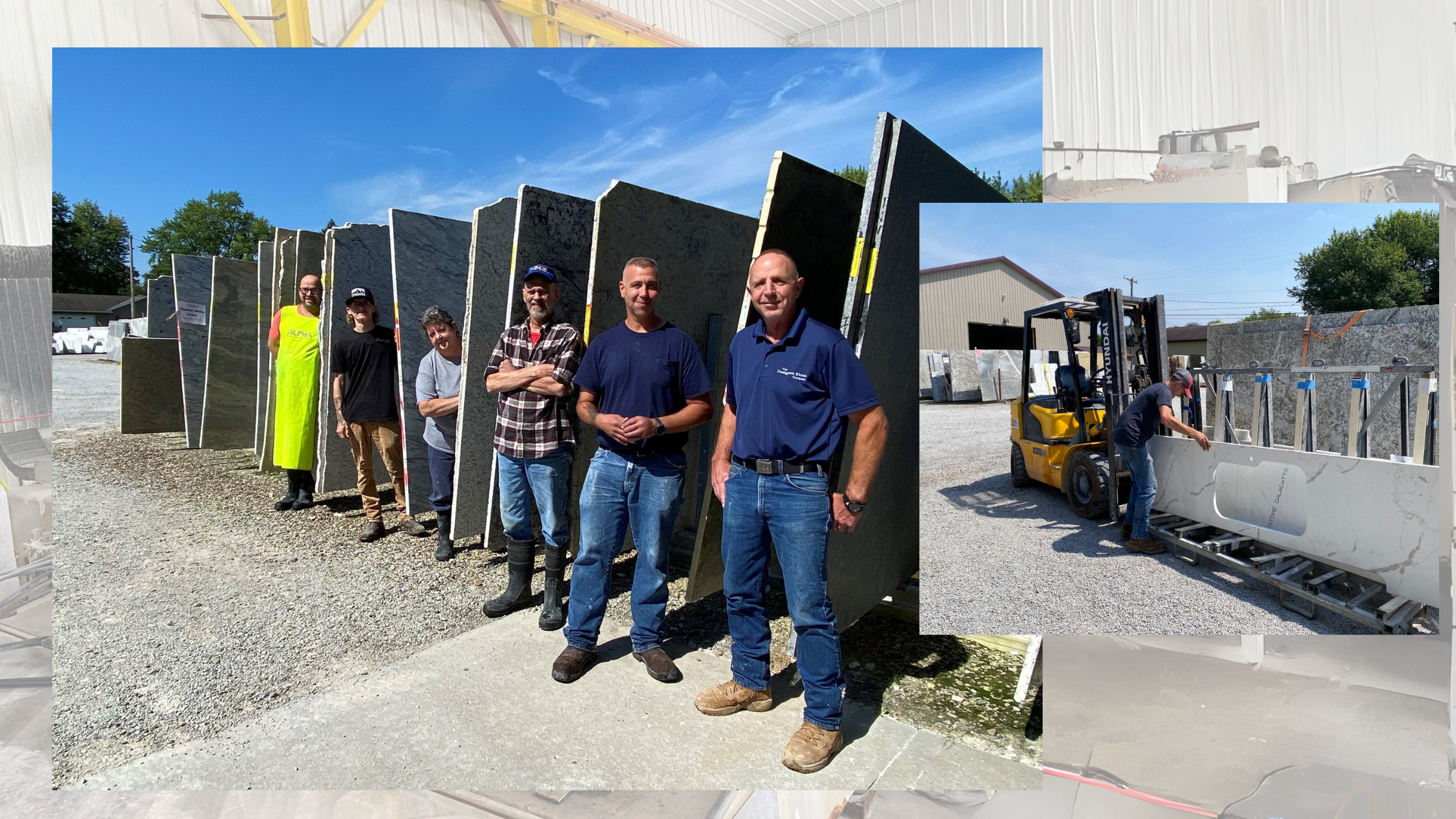 The Importance of CAD Program in the Granite Countertop Industry
At Designer Stone, we incorporate the best technology and machines to produce the highest quality granite and quartz products. Choosing the right countertop is important, knowing what it will look like is peace of mind!
Our CAD software
CAD, or Computer Aided Drafting, is a computer software used to create a detailed and precise final project. Our software provides you a representation of how the stone will be cut to assure your perfect surface design.
Our designers work closely with various team members to ensure a seamless workflow throughout the entire project. From drafting countertop designs based on the templater's detailed information to collaborating with our CNC operator, our CAD designers play a crucial role in bringing your vision to life.
Our Custom Design Process
When it comes to custom designing your granite or quartz countertops, our CAD program plays a pivotal role in ensuring accuracy and efficiency. Here's how it all comes together:
[FREE GUIDE] Deciding between granite and quartz for your new countertops? Get your FREE copy of the Guide to Countertop Shopping!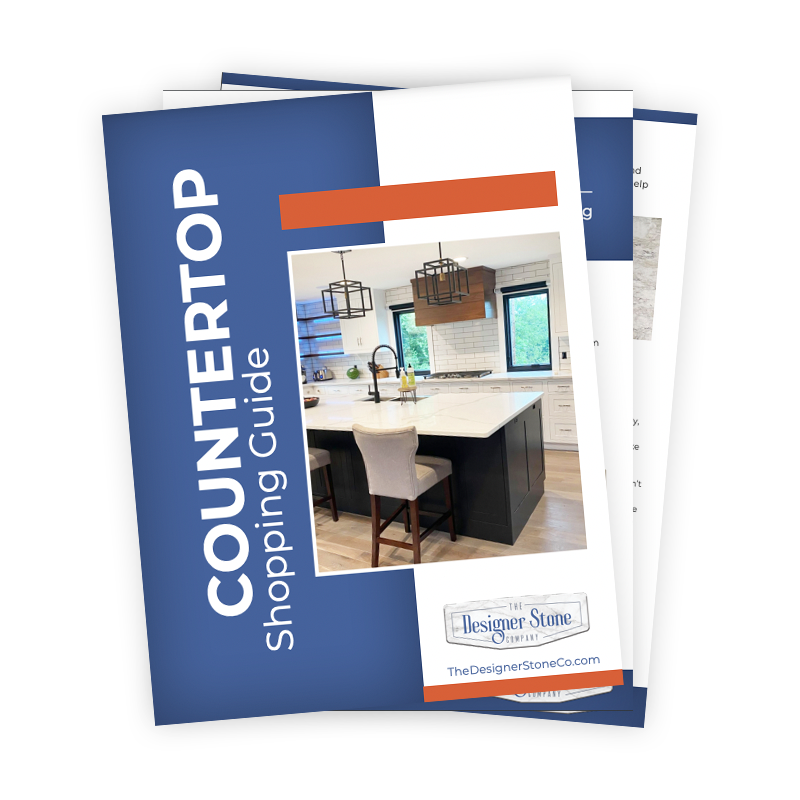 Templater's Detailed Information: Our CAD designers use the templater's detailed information as a foundation for drafting the countertop designs. From the measurements to the desired edge profiles, sink and faucet locations, our CAD program allows our designers to create precise representations of your project.
Collaboration with Contractors and Clients: Once the initial designs are completed, our CAD designers communicate the progress of the project to contractors and clients. This provides an opportunity for approvals or revisions based on client feedback. We value your input to ensure that we meet all your requirements and expectations.
Programming CNC Machines: One of the most significant advancements in the granite fabrication industry has been the advent of Computer Numeric Control (CNC) technology. Our CAD program plays a crucial role in programming CNC machines, including saws, polishers, and routers. This level of automation allows for more precise and consistent fabrication, resulting in a superior final product.
Benefits of Automated Technology
The combination of CAD and CNC technology in the granite fabrication process brings numerous benefits to both fabricators and customers:
Decreased Fabrication Time: With the integration of CAD and CNC technology, what used to take weeks or days can now be accomplished in a matter of hours. Cutting and polishing are done with incredible precision and efficiency, enabling us to deliver your finished countertop in record time.
Superior Product: Our CAD program ensures that all pieces of your countertop flow in the same direction, and the seams match up perfectly. Every detail, from the edge profile to the location of the sink, cooktop, and faucet, is programmed into our CAD system. This precise guidance directs the saws, polishers, and routers to create a finished product that exceeds your expectations.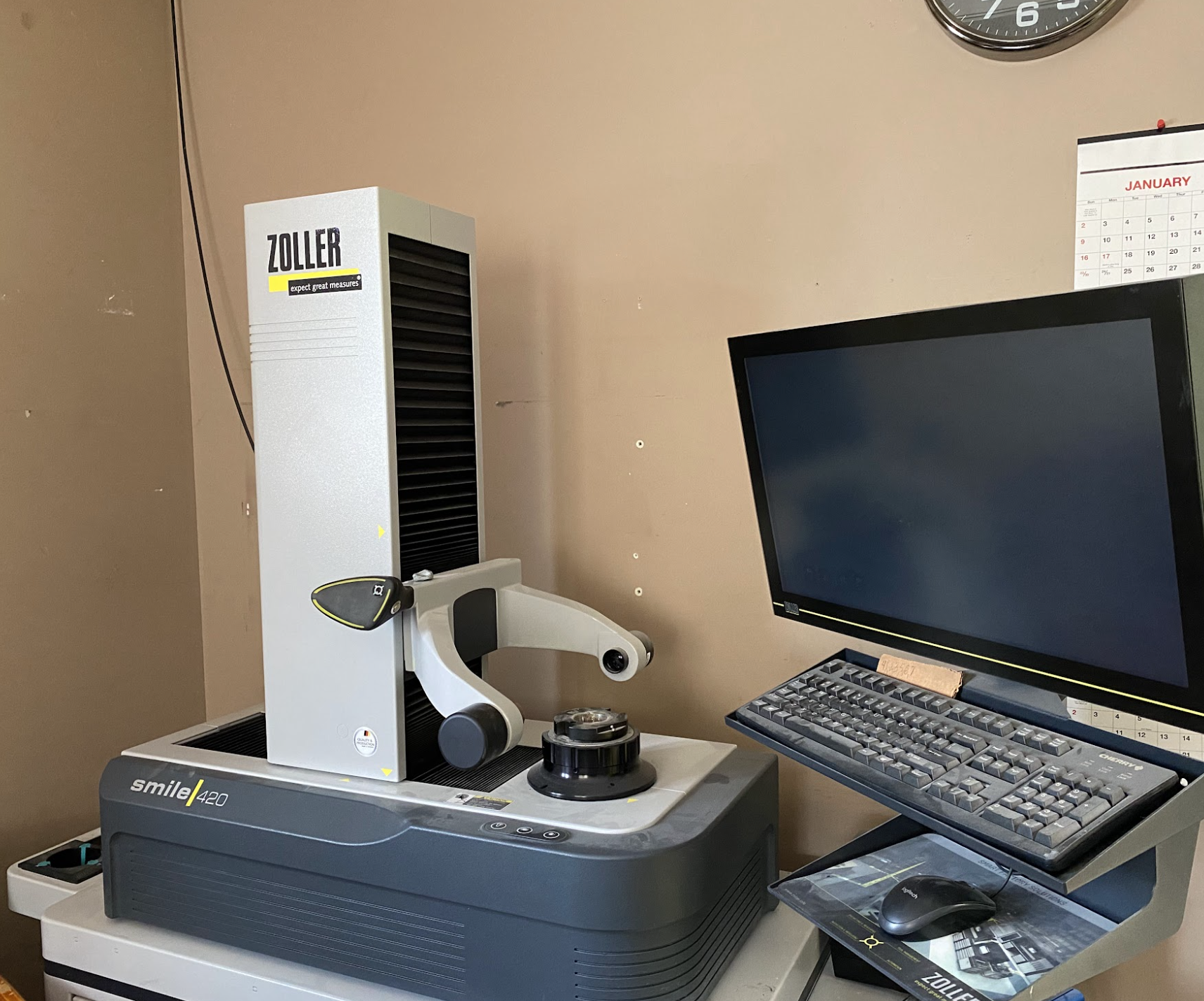 What to Expect from The Designer Stone
When you choose Designer Stone for your custom granite or quartz countertops, you can expect a seamless and personalized experience. Our team will guide you through every step of the process, starting from the initial design all the way to the final installation. Here's a breakdown of what you can expect:
Initial Consultation: Contact our experts to discuss your project requirements and design ideas.
CAD Design: Our CAD designers will bring your vision to life using our advanced CAD program, ensuring accuracy and precision.
Collaboration and Approval: We will work closely with you and any contractors involved to ensure that the designs meet your expectations. Your input is highly valued in this collaborative process.
Fabrication and Installation: Once the designs are approved, our team will proceed with the fabrication of your countertops using our CNC machines. The edges and surfaces are polished, and the final product prepared for installation.
Long-lasting Quality: With our dedication to perfection and meticulous attention to detail, you can be confident that your Designer Stone countertops will not only enhance the beauty of your kitchen but also stand the test of time.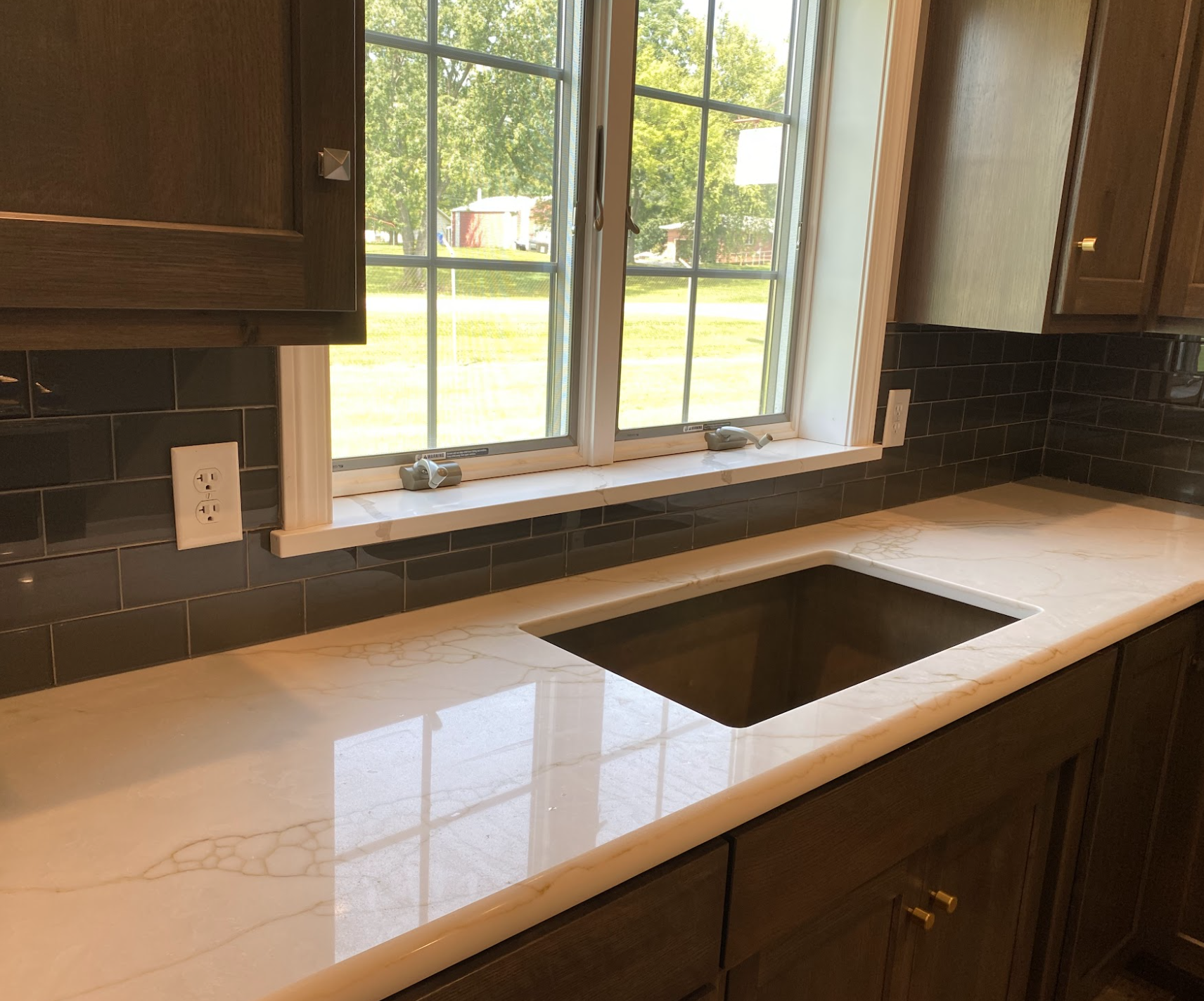 Let Us Help You
For more information on our CAD program, custom design process, or to get your project started, please contact our experts at Designer Stone. We are committed to providing you with a final product worthy of inclusion in your home or space and ensuring complete satisfaction.
Contact Designer Stone today to experience the difference our CAD program can make in your granite or quartz countertop project. Your satisfaction is our top priority!
With us, you can get everything you need from one shop. Contact Designer Stone Co today or visit our showroom to learn more about how we can help you design your dream space.